Ordering Info: Email ray@rayslogic.com with order requests and a Paypal invoice will then be sent with payment instructions.

Propeller Platform Express Basic Propeller board to which shields are easily attached

NH4 Shield for 4.3" TFTs: Low cost adapter for Newhaven 4.3" and 5" touchscreens.

Capacitive touch adapter for NH4 (CTA) and Capacitive touch version of NH4 (NH4CT) now available also!


DVI Graphics Shield: True color output to DVI or HDMI monitor.

QMP (Quick Media Player): Adds 2.4" touchscreen, stereo and uSD card to Quickstart





VGA Graphics Shield: True color graphics output to VGA monitor

Prox1a: Low-cost digital proximity sensor Lower price!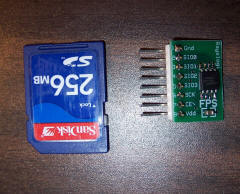 Now Available!


Now taking orders (but building very slowly)